What is crank trigger ignition?
A crank trigger uses magnets and/or spokes around your crankshaft that provide highly accurate ignition
triggering for high end engines.

When is a crank trigger required?
A crank trigger is never a requirement but is typically used for high RPM (7000+), high compression,
forced induction, and nitrous applications.

Does a crank trigger effect my engine?
Crank triggers are typically 3/8" thick which can throw off your belt alignment. CVF has specific pulleys
designed for crank triggers on our Big and Small Block Chevy Kits. Make sure to select this option when
purchasing your kit!

How can I tell if I have a crank trigger?
No engines came stock with a crank trigger, but your engine may have come with one if you purchased it
secondhand or as a crate motor. Both the spoke and magnet designs are identifiable by an additional
bracket near your crankshaft. There will also be an additional spacer/wheel on your balancer.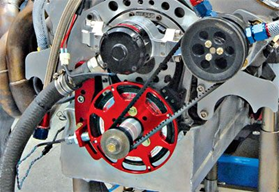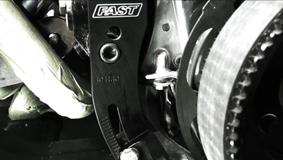 Does CVF sell crank triggers?
CVF does not manufacture or sell crank triggers. MSD is the industry leader in crank triggers and can be
found from various suppliers.