WILL THIS FIT?
Before we get too far into things we should talk about. Let's remember that a lot of the vehicles that are getting treatment were born while the The Beatles were still together.
What that means is that drawings and renderings either don't exist for them or aren't accessible because they are proprietary to the company that commissioned them to be done.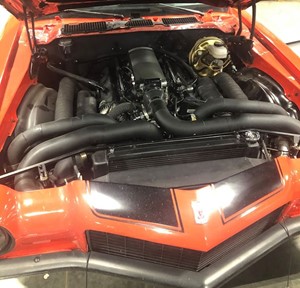 It also becomes quite common that what is going into the vehicle isn't anything that it had originally. A SBC turns into a BBC or an LS swap. Or a 6-cylinder gets a 302 transplant.
These are fairly common things but there are also many variations throughout the model of the vehicle that may have changed where a motor or radiator was placed like in a Tri 5 that came equipped with a V6 vs V8. Or, a crossmember may be in a different place depending on how the car came originally equipped.
SO WHAT DO I DO?
CVF provides dimensions of each one of the systems. These can all be found online in the CVF Digital Catalog.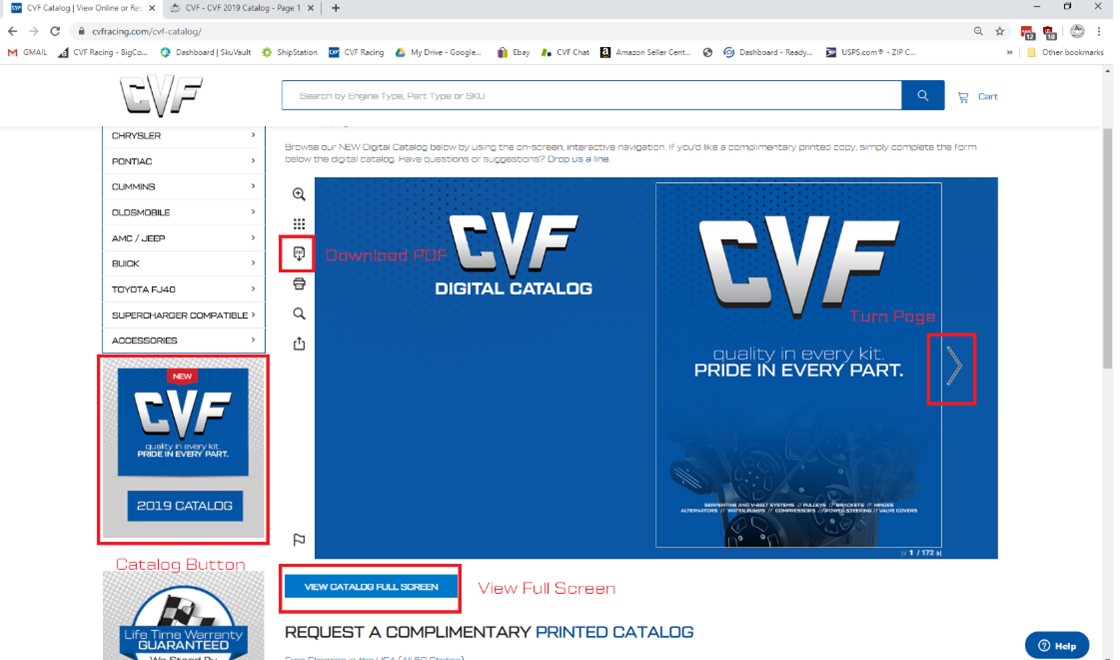 Each red box can be a useful tool in helping you navigate to find what you're after. We find that customers usually prefer to download the catalog and save it to their desktop. This allows them to access it offline and also allows you to zoom way in and keep image quality the same.
The beginning of each section has a dimensional drawing similar to this one for Chevy Small Block.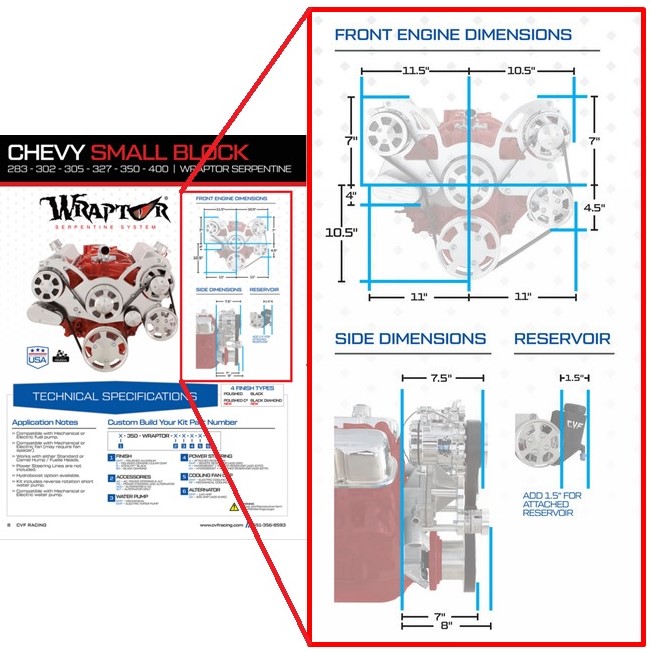 With the engine in place and this guide in hand you can begin to take measurements from various points. Or what a lot of customers will do is take some cardboard and make a rough template from the dimensions and start checking for clearances.